Getting into Ackee is harder than getting into Harvard
This year has been very challenging without any doubt. In Ackee, we were quite lucky and the year went well despite the pandemic. We reached an ambitious goal: turnover of 100 million CZK which constitutes growth by 25 % compared to last year. In doing so, we still managed to keep our margin above the usual agency average of 20 %. For our clients, we launched projects with global ambitions FlashSport and FlashNews, a video library for millions of viewers of the CME group or a beautiful and useful application for the World Wildlife Fund (WWF). We volunteered on the platform Covid19CZ, we are finishing up applications for the 3rd medical faculty of Charles University for faster and more accurate decision making for doctors when working with patients with critical conditions, we supported several Czech and one German non-profit project. None of that would have been possible without a carefully selected team that has grown once again this year.
Crisis Year with Coronavirus
This was the first year where we had founded worries about a big crisis in connection with the Covid-19 epidemic. We reacted fast, put in place preventive measures and evaluated the situation daily. We were lucky, but luck favours those prepared. We managed successfully the transfer to 100% home office. Also thanks to the fact that we have a stable team that has been cooperating for a long time and our unified technological stack. We also improved our communication (not only) on Slack and applied useful tips on working remotely that our HR department kept providing us. We informed the entire company about all the fundamental decisions through video-conferences. Big thanks go also to our clients who kept calm and enabled us to finish the projects together.
Projects for Big Players
After a year-long cooperation with the LiveSport team, we launched the speed-of-light sport news reporting FlashSport and its younger brother FlashNews focused on general news reporting. Both projects have global ambitions of the main product FlashScore (90 million users).
We fell in love with the application for the World Wildlife Fund (WWF) at first sight. Not only is it beautiful, but it also helps protect numerous endangered species in the Bay of Greifswald in northern Germany.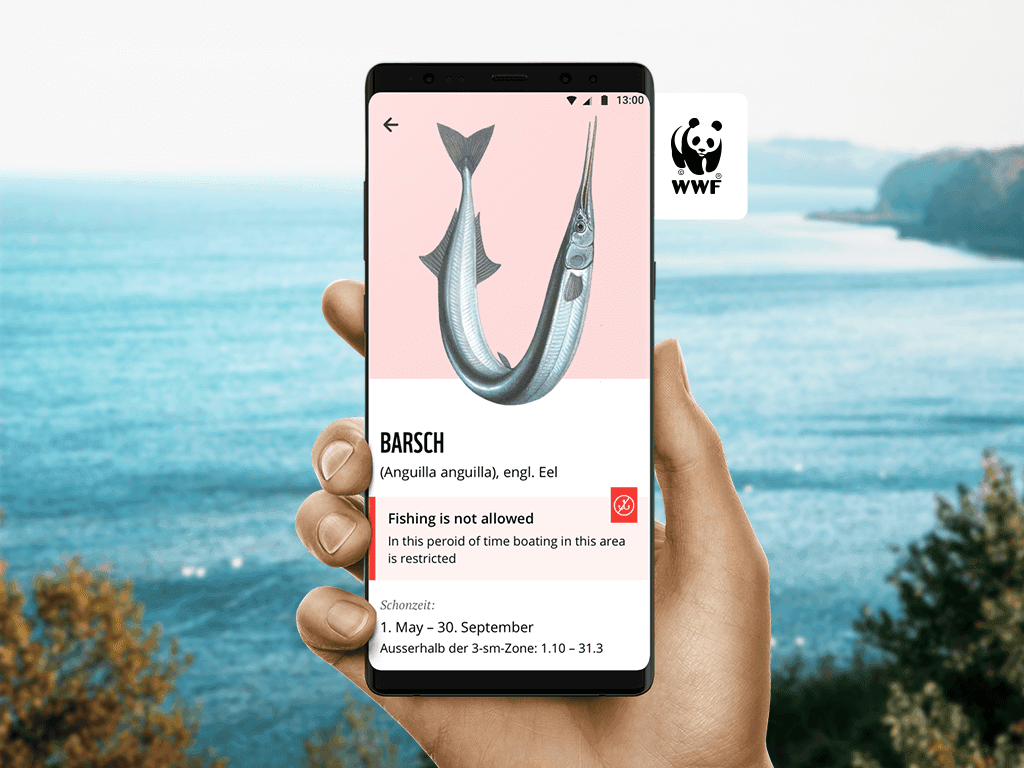 For the CME group we released a video-library for millions of viewers of television networks in the Czech Republic, Slovakia, Romania and Bulgaria.
J&T Bank picked us as their supplier of mobile internet banking. It will be a vast project, demanding in terms of security and integration of many systems. We started by a thorough UX research and you can look forward to the applications at the turn of the year.
We established cooperation with Japanese financial group Toranotec. The application MoneyStep will enable physically active people to get points for investing on their platform. We have more common projects planned out for this year.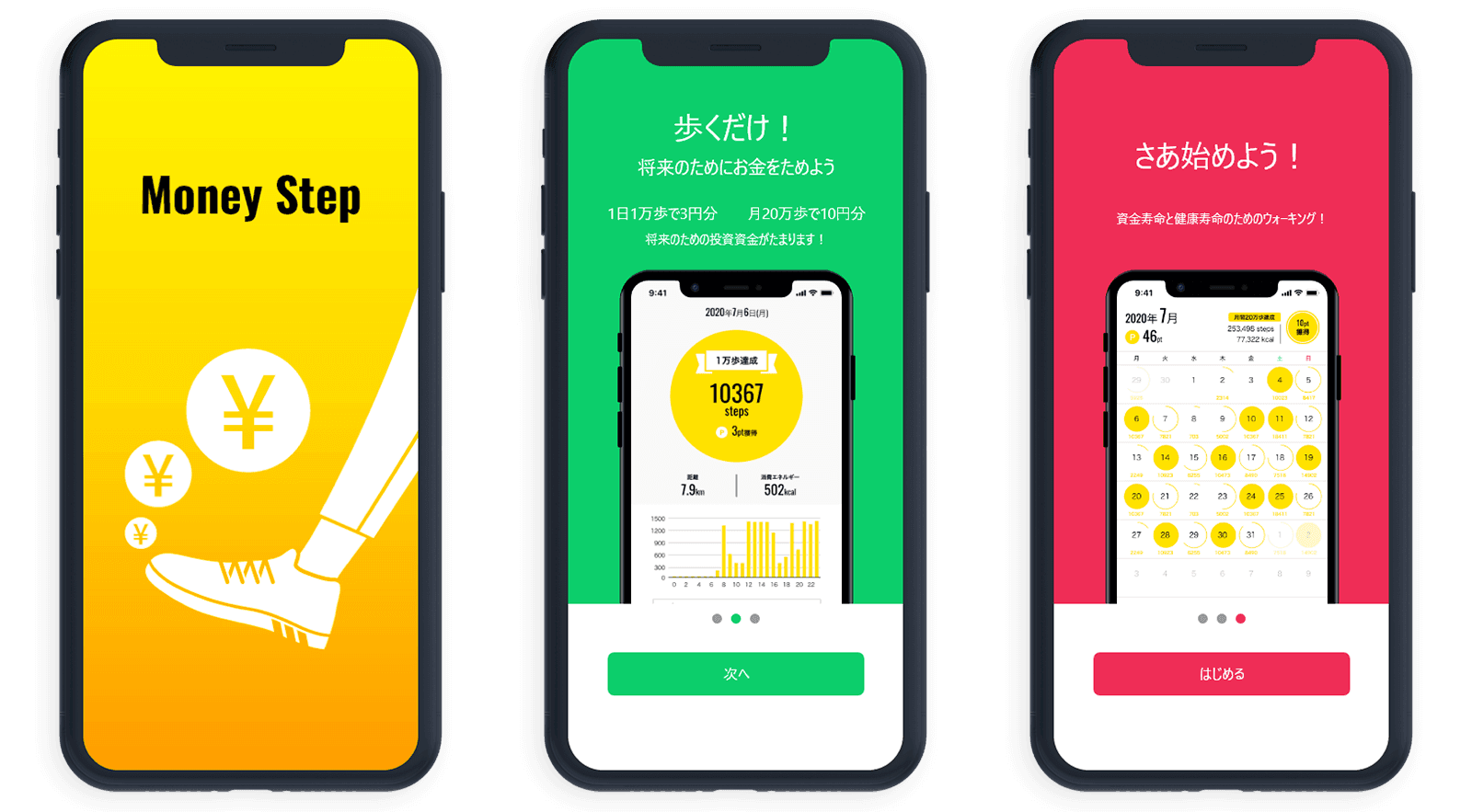 Non-Profit Projects and Welfare
In Spring, the world was hit by the pandemic of coronavirus and hundreds of volunteers in the Czech Republic started working on the application eRouška under the platform Covid19CZ. We created independent appraisals thanks to our cooperation with the Faculty of Information Technologies of the Czech Technical University in Prague. Those appraisals proved that the application does not send out personal data of users and we helped positive reaction from the public. The application was taken over by the Ministry of Health and now it is used by hundreds of thousands of people.
For the 3rd medical faculty of Charles University, we programmed the application Crisis States in Medicine in an extremely short time. The application for nurses and doctors helps in making decisions about how to react in case of immediate danger to the patient's life.
Also this year we repeatedly decided to support non-profit organizations that do some great but most importantly needed work. In the Czech Republic, we selected the project Bike to Work which supports alternative means of transportation in cities. In Germany, we used the mediation of the daily newspaper Tagesspiegel (425 thousands of followers on Twitter) to select the project ToxFox which has more than 500 000 users from several tens of applicants. Similarly to the Czech application Bez Andreje (Without prime minister Andrej Babiš) you can use the bar code to find out about harmful substances in products.
For Christmas, we organized a challenge called Meaningful Christmas and we divided 159 000 CZK among 3 non-profit organizations.
Internal Projects with Overlap
Apart from client and non-profit projects, we keep improving our password manager Passwd which is used by tens of customers from North and South America to Russia. At the same time, we also improve the tool for managing expenses and sophisticated reporting Expenses which we daily use internally, but we have no commercial ambitions with it so far.
Transfer of Know-How
It has been a couple years already that we give lectures at the Faculty of Information Technologies of the Czech Technical University in Prague in the bachelor level subject Database technologies for Big Data and bachelor and master level subject Programming for iOS. This year, almost the entire iOS team split topics and recorded videos that we provided to the students. The whole subject was taught online. In a similar fashion, team leader David Bilík gave lectures in the subject focused on Android.
As part of know-how sharing, we make selected projects public and the number of our open-source packages is constantly growing. The interest of the community exceeded our expectations, so we granted the Ackee open-source projects a beautiful website.
We helped Czechitas with their Digital Academy which this time was focused on frontend technologies.
International Awards
This year was quite successful for us also in international context. With the Bundestag application, we became winners of the international competition German Brand Award organized by the prestigious German organization German Design Council, so we added another award to our Annual Multimedia Award.
It has become a tradition that we placed in the international competition Deloitte Technology Fast 50 Central Europe, but we also were listed among the 500 fastest growing companies within the EMEA region (Europe, Middle East and Africa).
We started taking care of our profile in the global catalogue of best B2B suppliers called Clutch, so that our work would be more visible also outside of our bubble. After a year, we received 4 awards already and placed therefore among the best IT agencies in the world.
Based on The Manifest, we are the 4th best agency for mobile application development in Germany.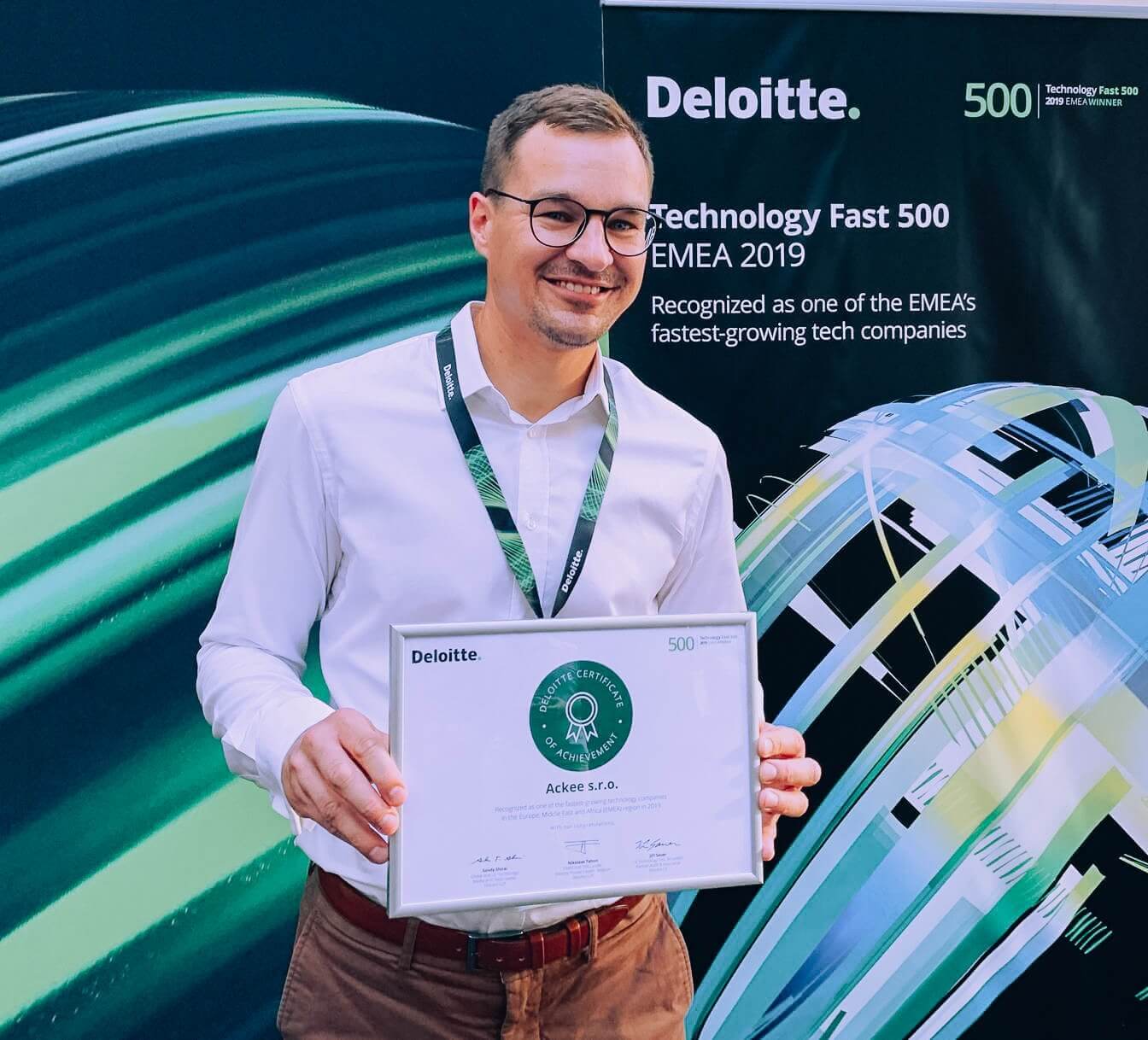 The Bar Set Up High and an Extraordinary Team
This year as well we were growing a little and now there are around seventy of us. From 713 applicants for jobs in Ackee, we only accepted 15. Our HR Kateřina Kebzová made a funny statement about our acceptance rate of 2,1 % that it is harder to get into Ackee than into Harvard (acceptance rate 4,7 %). :) Our labour turnover was 12,5 % this year, which is a great number among IT agencies.
Plans for the Year 2021
It might sound simple, but we would be very glad if our people stay as happy as they have been so far, because our business is mostly about the best team. And of course we want to also keep working on the most ambitious projects and for the best clients.
We see the outlook into year 2021 quite positively. The digitalization trend is taking up strength in all fields, one of the examples can be also Ackee Blockchain. And thanks to our activity on many world markets, we can choose the most interesting projects. We expect a turnover of about 115-130 million CZK while maintaining a comparable profitability. Despite this year's crisis, we believe that the upcoming year will be good and we will again do our best to achieve this goal together.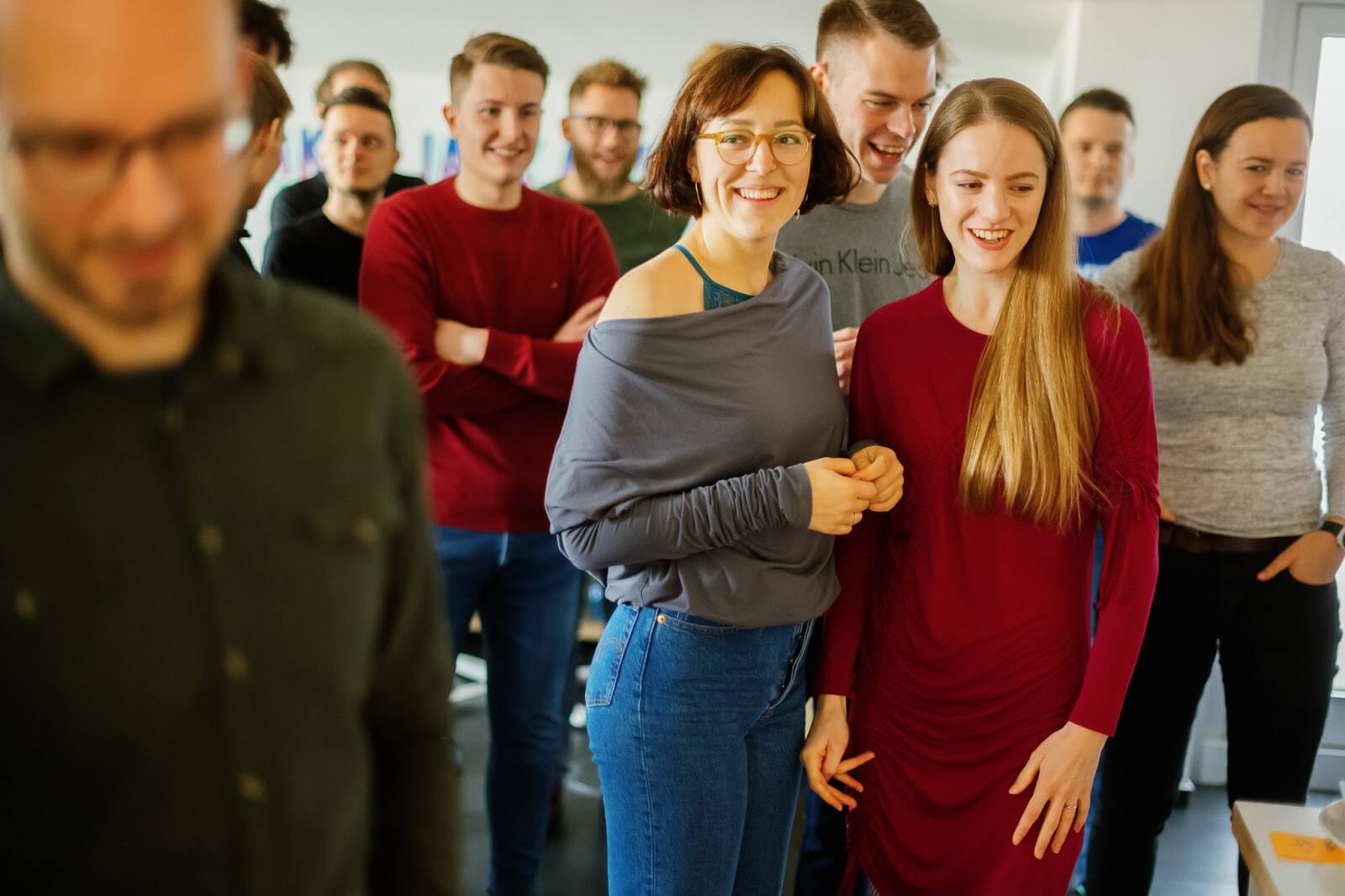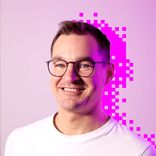 Co-Founder & CEO
Martin is primarily in charge of development, business and vision. His goal is to constantly move the company forward. He rides his bike to work, practices yoga and plays beach volleyball. To relax, he goes to places where there is no GPS signal.