In Ackee we focus on smart solutions that facilitate our work and our clients to ensure a better outcome.
On this blog we will present our insights and proven procedures either for your own use, or to assess whether we're doing everything well. We believe that we do :-).
I wish you a pleasant and inspiring reading!
Josef Gattermayer - technical manager Ackee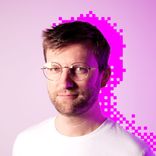 Co-Founder Ackee & CEO Ackee Blockchain
Josef is one of the three co-founders of Ackee, CEO of Ackee Blockchain and doctor of distributed systems at CTU.