Interview not only about People & Culture
As Head of People & Culture, Šárka Svobodá is responsible for complex strategic and process management of P&C agenda and coaching. She helps to create an environment that makes it a joy to work there. What makes Ackee different from other IT agencies, and what puts us at the top of the field? 
It will soon be a year since we don't have HR in Ackee anymore, but People & Culture. How was it like for you to take over the imaginary scepter over the P&C team and the agenda connected to it?
It was a challenge. When HR becomes P&C, it opens up new opportunities – processes, activities, and projects. Our agenda started growing at the speed of light, so I saw the need to analyze and optimize to be specifically aware of all that we do and whether these are the things we want to keep doing.
What did you find out?
The most important are the basics. The creation of main HR processes that we can further build on is already done. That is something that we have to thank Kateřina Kebzová for – she was the one that founded the P&C team in Ackee almost four years ago. She ultimately ensured the creation of these processes and passed the baton to me in October.
Based on the analysis that took place at the end of last year, we created an optimization plan for all P&C roles and their scope of work. That became a priority at the beginning of the year 2022. Thanks to that, we can for example, open the door for a technical recruiter that we are currently looking for. :)
Can you share something that surprised you in Ackee?
The significant involvement of guys from the management in everyday operations at the office. And not from the point of micromanagement, but honest interest in individual people in Ackee, their opinions, feelings, and support of every one of us. Such support during solving daily and extraordinary situations from the management and all people in the company is not self-evident and personally means a lot to me. Just as the knowledge that People & Culture and #peoplefirst approach are not just buzzwords here, but measures of what is most important in Ackee – people.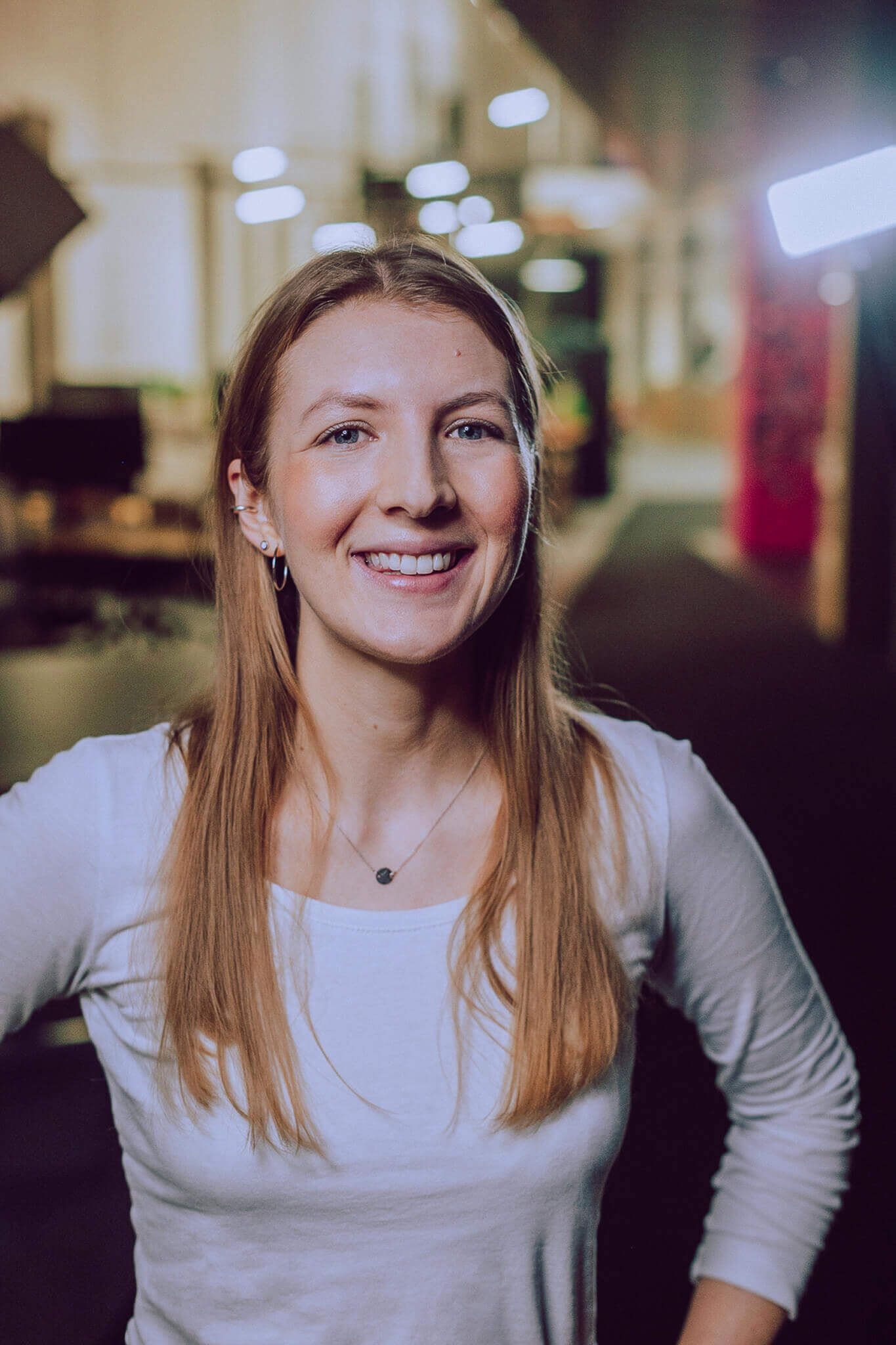 What else makes Ackee different from other IT agencies, in your opinion?
I would compare it to dating on Tinder. Agencies and clients often have it so that they go on one date, have a little fun, and say goodbye. Before a client goes on a date with Ackee, they might think that it is just another pretty girl they will date for a little bit and nothing more. But it often evolves into a friendship or partnership, sometimes for life.
What does it mean in practice?
Even though we have a lot of client projects and internal projects that different people from the whole company are working on, I do not have the "agency" feeling from working at Ackee. I think the main "product" with us is something else we develop and tone up all the time to perfection. It is the Ackee spirit that we are all building and which is the essence of what makes Ackee Ackee. This bond gives us the feeling that even when we work on different projects, we all work together and have a common goal – creating the best apps together and having fun while doing it.
And what else makes Ackee Ackee?
We asked ourselves the same question, which is why we went for the answers directly to our people. Thanks to the joint research, we named five pillars that hold our company culture together and reflect what you get to live as an Ackee darling:
The first is the Ackee people – their personalities, opinions, and experience. We share those all the time, making expertise another pillar because it allows us to do our job at a professional level. Thanks to that, we can work on top projects and be part of the best IT agencies in the world. Even though every darling is different, together we are linked by the Ackee spirit, as mentioned earlier. It is also connected to the last pillar, which permeates through our famous Ackee events.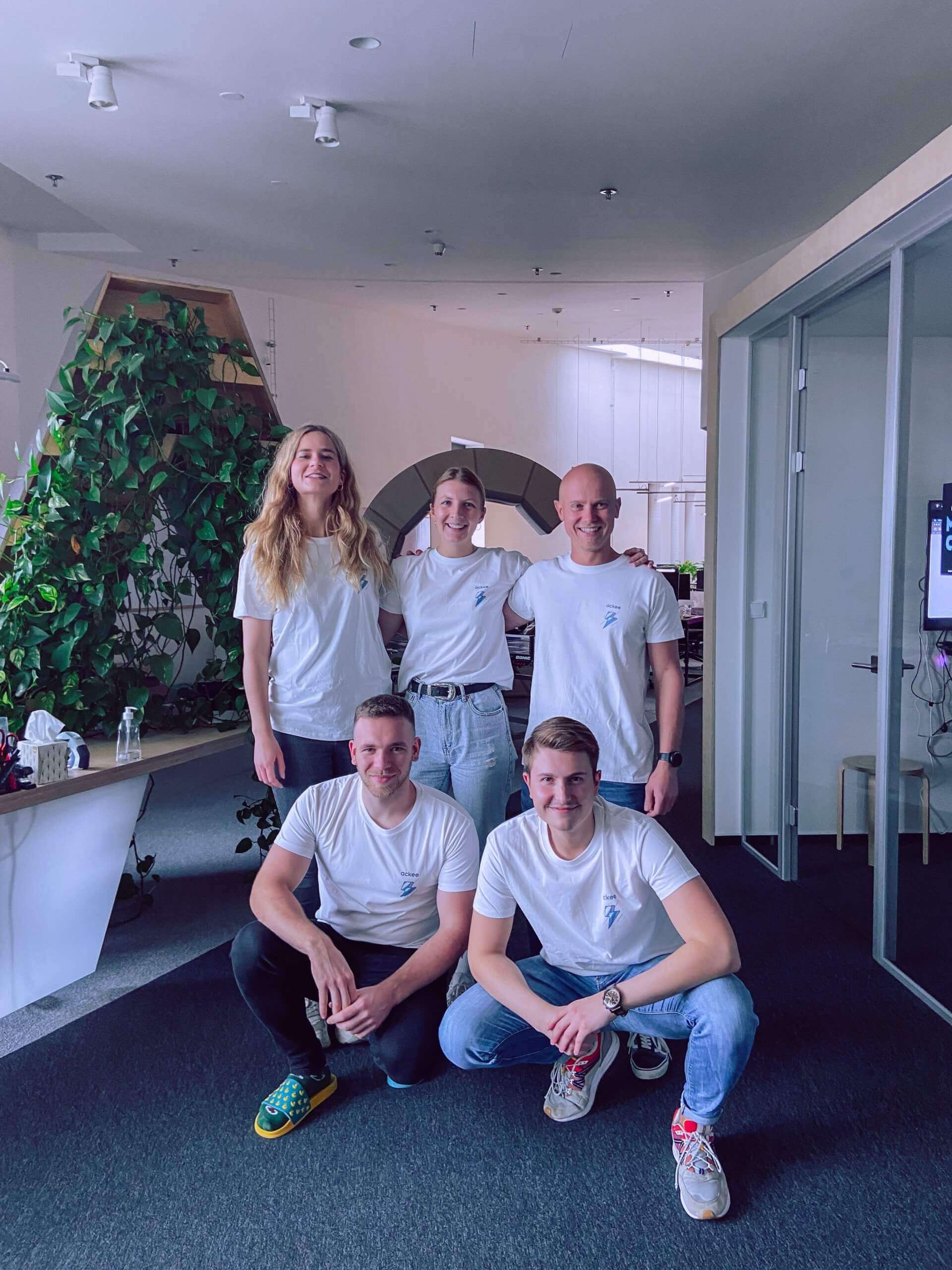 How do we know it is the right match?
We are looking for people who already have the "foundations" of the Ackee spirit. That means they share similar values – spontaneity, teamwork, openness, a certain uniqueness, ingenuity, vigor, and common sense.
We also noticed that everybody in Ackee is hiding more than meets the eye in the best sense possible. That is why whenever we find somebody or somebody finds us, we sometimes create a new position, especially for them. We believe that such people belong to Ackee.
What makes you happy apart from the successful transition from HR to P&C in 2021?
I am happy that we are sending out a regular newsletter AckeeSpirit.zip to our candidates and fans. For those interested in the frontend, we created the website React Boys. We launched a new recruitment project for testers - QA Incubator. We faced more covid challenges and took part in COFIT, a team off-site and team building. We included a contribution for activities that promote psychological well-being into our benefits. And last but not least, our darlings can say, "Today, I am not coding," and fulfill their childhood dream.
And what awaits people in Ackee in the year 2022?
This year will be in the spirit of changes and celebrations. There is a moving ahead of us into new and much bigger offices, where there will be room for even more Ackee events which are the best opportunities to strengthen our Ackee spirit. But we are also looking forward to community events – such as AckeeCon, which is planned for the spring, or Code Like Us. We will also organize another season of Speackers and our traditional team building. In summer, we will also celebrate Ackee's 10th birthday. So there will be plenty of opportunities to meet in person. This year we will live by the company values and continue creating an environment we look forward to every Monday. :)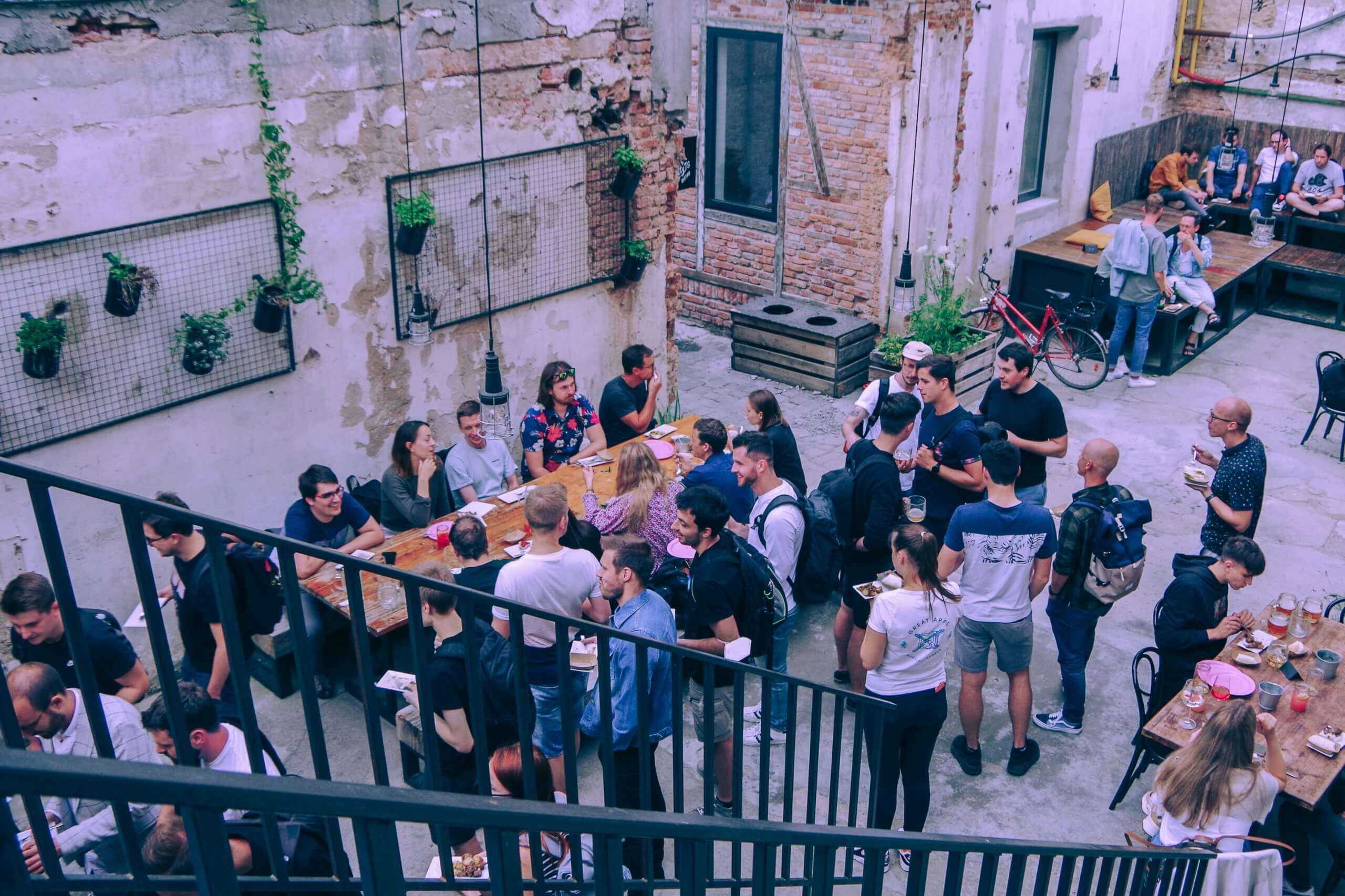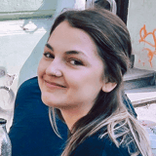 UX & Copywriter
Markéta participates in the creation of content for our website and other digital environments where the right words are needed. She studies new media and is interested in HCI and technology's impact on society.